Samulnori
Samulnori is a performance consisting of 4 core instruments.
Gayageum
Gayageum is a traditional Korean zither with 12 to 25 strings.
Haegeum
Haegeum is a traditional Korean string instrument with 2 strings and a bow.
Nanta
Nanta is performed with a group of drummers playing synchronously.
Danso
Danso is a vertical bamboo flute, generally used in folk music.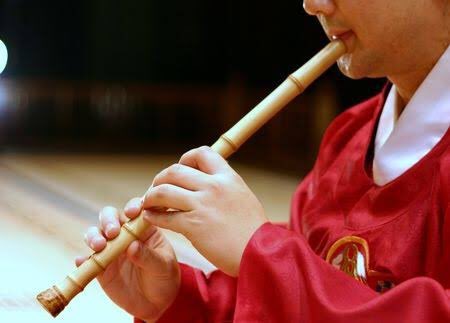 Minyo
Minyo is traditional Korean folk music with varied and complex form of rhythm.